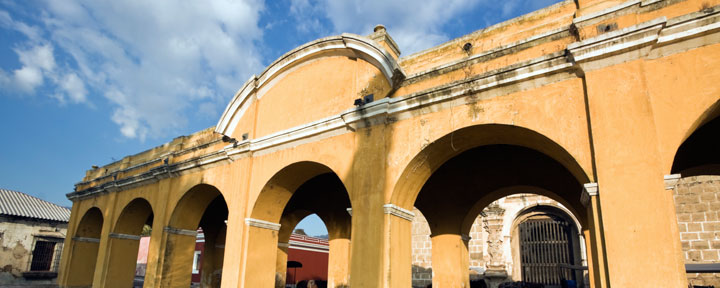 Antigua is known as the 'old city of Guatemala'. Guatemala is recognized as the cultural center of the Pre-Columbian Mayan world and Antigua represents the country in this Pre-Columbian Mayan world. Antigua is surrounded by volcanoes and mountains and its stunning natural beauty makes it one of the most popular areas for students in Latin America. Founded in 1543, Antigua served as the Spanish colonial capital for two centuries. It quickly became a wealthy city with exquisite architecture, fountains and airy parks.


Antigua has good public transportation making it possible to explore the city's endless list of cultural sights and historical attractions.

Antigua attracts people from all over the world for its charming and relaxed atmosphere as well as its international restaurants and fascinating architecture. It provides an ideal study environment as well as an intriguing culture.