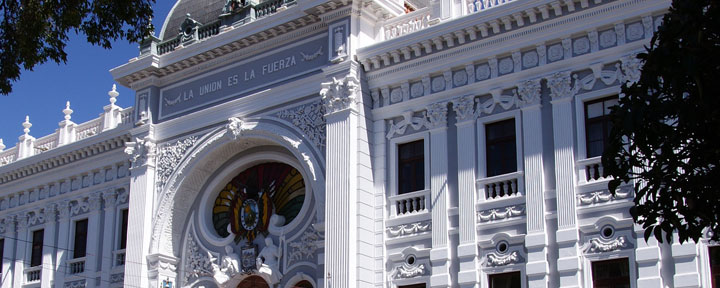 Sucré is a colonial city in the Andean highlands of southern Bolivia and is known to be one of Bolivia's most popular destinations. The city is picturesque and charming.

Sucré is the legislative capital of Bolivia and through the centuries it was always and still is the focal point of the arts, academia and progressive thought. Sucré's many names, one being La Plata (silver) serves as a reminder of 300 years of Spanish rule. It used to be the center for Spanish royalty and wealthy families involved in Peru's lucrative silver trade. Its colonial-era structures include two universities, churches, white-washed buildings and tree-lined plazas.

It boasts a large indigenous population that maintains its customs and colorful dress that add to Sucré's uniqueness. Nearby Potosí which was one of the most important silver mining centers in the world and the largest and richest population in 17th century Latina America, is an integral part of Bolivian history.

The population of Sucré consists of 250,000 inhabitants and the city is surrounded by traditional villages, mountains, prehistoric sites while boasting an outstanding Andean and colonial culture.