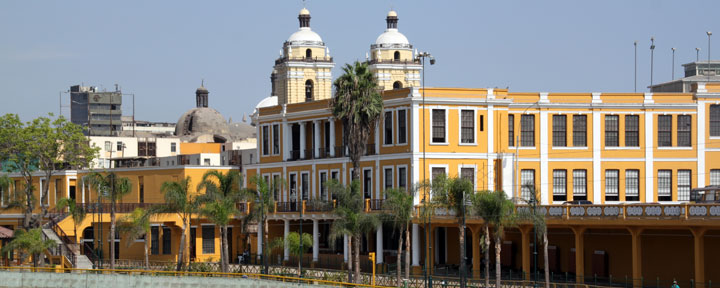 With a population approaching 9 million people, Lima is the fifth largest city in Latin America. Lima is home to one of the largest financial hubs in Latin America. The city was founded by Spanish conquistador Francisco Pizarro in 1535 as the Ciudad de los Reyes or "The City of Kings." Following the Peruvian War of Independence, it became the capital of the Republic of Peru. Today, about one-third of the Peruvian population lives in the metropolitan area. Lima is home to the oldest higher learning institution in the New World. The National University of San Marcos, founded in 1551 during Spanish colonial times, is the oldest continuously functioning university in the Americas.

Lima's climate is mild and comfortable, despite being located in the subtropics and in a desert. It is neither cold nor very hot. Temperatures rarely fall below 54 degrees F or rise above 84 degrees F throughout the entire year.

Strongly influenced by European, Andean, African and Asian culture, Lima is a melting pot of cultures due to colonization, immigration and indigenous influences. Lima is home to prestigious museums most of which are world renowned. Limean cuisine is known to be among the best in the world. And Lima's beaches are heavily visited during the summer months. Additionally, the city of Lima has varied sports venues for football, volleyball and basketball. Lima is a great place to visit and a perfect place to learn the Spanish language.
$390
US Dollars
single room