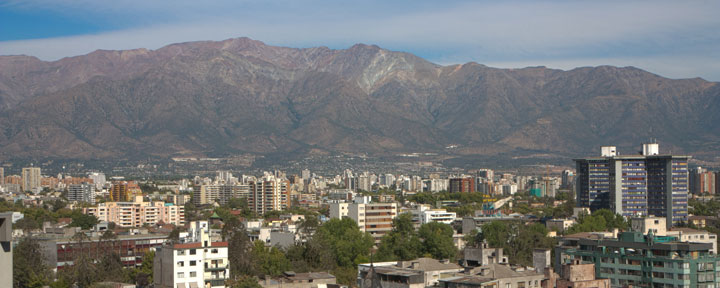 Santiago de Chile is the capital of the country and 40% of the population (5 million inhabitants) lives here. It is located in the Central Valley and surrounded by snow-capped peaks of the Andes and the Cordillera on the coast. It has one of the most spectacular settings in the world.

Santiago is a bustling city, centrally located and from Santiago you may visit Mount Aconcagua, the highest mountain peak in the Americas. It is also famous for its vineyards, the beach and ski resorts. Mendoza, the new wine center, is two hours away from Santiago.

Summer temperatures are around 80 degrees F and the evenings cool off to a comfortable level perfect for evening strolls and enjoying the city's nightlife.

Santiago combines the modern with the colonial architecture, has quiet parks, shopping centers and local markets, enjoys sports teams and boasts excellent art museums. Santiago is an exhilarating city to study Spanish and enjoy Chilean culture.